Air fryers are becoming more and more popular in kitchens everywhere. Some people think they aren't any good, while others swear by them. 
That's why we've taken our time putting the Bella air fryer reviews together for you, and we think you'll like what we have to say. So, let's get started.
It has a revolving heat system that results in crispy cooked food. Feature-wise, it also includes stainless-steel heating components, a timer dial, and can easily prepare 2.2 pounds of food. Other noteworthy aspects will be discussed in detail below.
Specification of Bella Air Fryer
Basket:

2.6 lbs.

Food Capacity:

2.2 lbs.

Wattage:

1500.0 watts 

Color:

Stainless Steel

Control Way:

Touch

Nonstick Coating:

No
Shut off timer:

Yes

Item Dimensions:

10.34-inches x 13.07-inches x 12.89 inches
Features of Bella Air Fryer
Here are some of our favorite features of the Bella air fryer that'll blow your mind away. Check them out.
Stainless Steel Heating Components
The Bella Air Fryer is a terrific addition to any kitchen since it has 1500-watt stainless steel heating components and can cook various dishes. Thanks to its quick heat-up and recovery times, you can get food cooked fast and effectively with this air fryer. 
It utilizes an innovative Circular Heat System that cooks food at lower temps than traditional fryers, eliminating the risk of burning or charring your food. As a result, you'll always enjoy precisely cooked, crunchy foods. 
Nonetheless, it cooks up to 2.2 lbs. of food, making it the perfect size for a small family or a couple.
When you're cooking with the Bella Air Fryer, you don't have to worry about overcooking your food. It incorporates a 60-minute auto shut-off timer and has an audible tone that alerts you when your food is ready. 
This feature means you can set it and forget it—and not have to worry about your food burning or undercooking, either.
With its adjustable temperature of up to 400F, you can cook anything from French fries, roasted garlic, crispy chicken wings, and bacon. It's great for making healthier versions of your favorite fried foods, like air-fried sweet potato fries or air-fried onion rings.
This air fryer incorporates a power indicator light and a ready indicator light that's illuminated with an integrated soft backlight. This makes it easy to see at night and, most importantly, lets you know when your food is ready or if there's something wrong with your device.
Stainless-Steel Drawer and Basket
The basket, as well as the drawer, are dishwasher-safe, so when you're done cooking, all you have to do is pop them in the dishwasher—no scrubbing or scraping required! Consequently, it'll be a breeze to keep your air fryer in tip-top shape. 
Are you looking for a healthier way to cook? Are you tired of eating greasy, oily, and unhealthy foods? Good news! This device uses little to no oil to fry meals, resulting in 85% less fat and 65% less calories than standard restaurants. 
Pros
Effective and fast cooking owing to stainless steel components.

Prevents overheating or charring the food through a circular heat system.

Comes with an auto timer for ease of cooking.

Indicator lights to inform you of the cooking status.

Very simple to clean up using hot soapy water and a soft cloth.

Requires less oil to fry, which is an extremely healthy benefit.
Cons
Not ideal for a big family.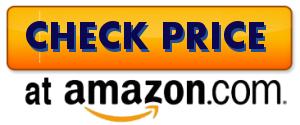 How to Use a Bella Air Fryer?
The Bella Air Fryer uses hot air to cook food, and the result is crispy and delicious!
To use your air fryer efficiently, follow these steps:
Put the frying basket all the way into the Air Fryer's front.

Connect the cable to a wall socket.

Choose between 175°F and 400°F for air frying.

If the fryer is cold, set the timer dial to your needed frying time with 3 additional minutes to preheat.

You'll notice that the Heat On orange light will illuminate, meaning it started heating. And it'll turn off after reaching the fixed temperature.

Don't be alarmed if you observe the Heat On light cycling on and off. It works this way to keep the temperature uniform when frying.

After the specified frying time has expired, the air fryer will shut off with a single beep.

Then, the Power and Heat On the lights will ultimately go off.

After you've done frying the meal, turn the timer dial to Off.

Finally, disconnect the fryer from the power outlet.
How to Clean Bella Air Fryer?
If you want to keep your Air Fryer looking and working like new, it's best to clean it regularly. Here are some tips for keeping your Bella Air Fryer clean and ready for use!
Empty out any remaining food from your basket and drawer after each use. If there's still some leftover from last time, wipe it down; otherwise, it'll be a nightmare for you to clean up the mess.

Unplug it and wait for it to cool fully. Then, open the pullout drawer and drain any excess oil that may have accumulated throughout the cooking process.

When you fried meals with sticky sauce, clean up the basket and drawer while they're still hot. This will make cleaning up the dirt easier.

Soak any sections of your fryer that have food stuck to them with hot water. To clean up, use a soft cloth and detergent to dissolve the food.

Remove any food that has been lodged in the grate or basket. Use a toothpick or wooden skewer to remove this food and then dry the components separately.

Dip a damp cloth in hot soapy water to clean up the interior of your fryer. Also, remove the drawer and basket and check for grease over the heating elements. It's better to use a soft brush to clean up. Dry them up and reassemble them.

Finally, use a sponge or moist towel to clean the appliance's outside and dry it off. Bella air fryer reviews
Can I Open my Bella Air Fryer While I'm Cooking?
Yes, you can open your Bella air fryer while cooking. There's no risk of food getting overcooked or burnt as long as you keep an eye on it. You better take a look inside and see if there is anything that needs to be moved around or turned over so that it can cook evenly.
So go ahead and check your food from time to time—you'll be glad you did !
Conclusion
So, if you're looking for a way to take the fat out of your diet, yet still want to keep things flavorful and delicious, this appliance has a lot to offer. To sum up this Bella air fryer reviews write-up, it's a very promising kitchen appliance.
It promises delicious, crispy French fries and other foods without the use of huge oil, which is something we all want. Go, get yours right away!
Make sure this fits by entering your model number.
AIR FRYER: This air fryer enables you to cook crispy golden brown french fries, onion rings & chicken nuggets safely, without all the extra calories & unhealthy fats. It's like having a convection-type oven at your finger tips.
FAST & EASY: Features a 2.6 quart removable dish washer safe basket that can hold up to 2.2 lbs. of food. Simply set the temperature & timer & the ready indicator light will let you know when your cooking cycle is over.
Buy Now