Knowing that you can cook your frozen turkey burger air fryer, you may wonder. It requires a minimal cooking time of nearly 20 minutes. But once the cooking is done, it can be an easy, healthy dinner. Anyone can eat the juicy air fryer turkey burgers daily for a healthy diet or on a keto diet.
Every time you can convert the turkey burger from frozen to crispy following our guide. The necessary ingredients are turkey burgers, buns, cheese, toppings, and an air fryer. Cooking the frozen burger is also easy.
So, in today's guide, we will break down A – Z of the recipe. Therefore, keep reading till the end.
Can You Cook The Frozen Turkey Burger In the Air Fryer?
Yes! Definitely, you can cook your frozen turkey burger in your Air Fryer. Seeing the outcome, you will be surely amazed. The air fryer's hot circulating air will cook the frozen turkey burger or patties perfectly. So straight from your freezer, you can cook it without worrying.
Turkey burger is a protein-packed yet simple, budget-friendly option. So preserving it in your fridge and making this at home, you can fulfill your nutrition demand and save money.
A Frozen Turkey Burger Air Fryer – Recipe
Making the frozen turkey burger in an air fryer is very easy. After cooking the burger, dress it up with tomato, lettuce, and ketchup; it will look great. The frozen turkey burger can be a great source of protein-packed dinner. And after going through this easy air fryer recipe, it will surely be your favorite. A Frozen Turkey Burger Air Fryer – The Perfect Instruction To Cook
We know it's hard to believe that the frozen meat's cooking result will be good using an air fryer. But believe us, it does. Once you try this recipe at home, its results will be good enough.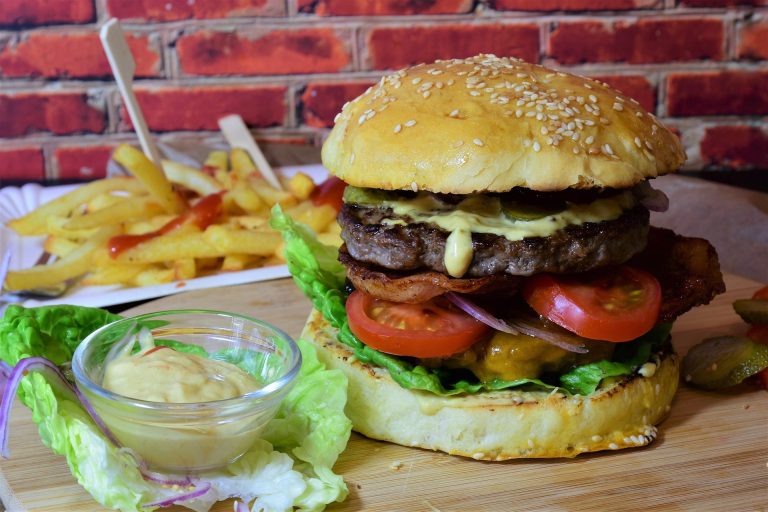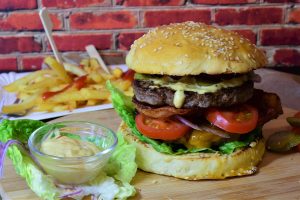 Ingredient
Turkey Burgers:

 The first and most important element that you need to have to make this recipe is frozen turkey burgers. Usually, each turkey burger's size is 1/3 pound.
Larger burgers require greater cooking time. And a small burger requires less cooking time. Easily you will find the turkey burger in your nearby grocery store.
Buns:

 For these burgers, you can use your favorite buns. Before serving, for the best results, we recommend you toast them.

Cheese:

 Whatever cheese you like, you can use. But our recommendation is American cheese.

Toppings

: You can load the burgers with mayo, ketchup, tomato, lettuce, onion, and pickles. The toppings make it tasty in a different way.

An Air Fryer:

 To air fry anything, you can use the Ninja Foodi Grill or Ninja Foodi. But I don't think it's the only option. You can make this recipe using any air fryer.
How to Prepare Frozen Turkey Burger In The Air Fryer – Step – By – Step Instructions 
Now we will tell you how to make frozen Turkey Burgers in your Air Fryers. So keep reading the instructions below:
Take an air fryer basket and mist it with oil spray. Then in a single layer, arrange your burgers. After that, at 375 degrees Fahrenheit, air fries the burger for 15 minutes.

Inspect the burger's internal temperature and ensure it is nearly 165 degrees Fahrenheit or higher. If necessary, we recommend you cook longer.

You don't need to flip the burger for proper cooking. Evenly they should cook without flipping.

Once the turkey burger's cooking is finished, add cheese to the burger patty in your air fryer basket.

After adding cheese for 1 minute, close the basket and turn off the air fryer. This 1 minute will help to melt the cheese perfectly.
Note: Depending on each fryer, your cook time can vary. But you must ensure that 165 degrees F is the internal temperature while cooking the turkey burger.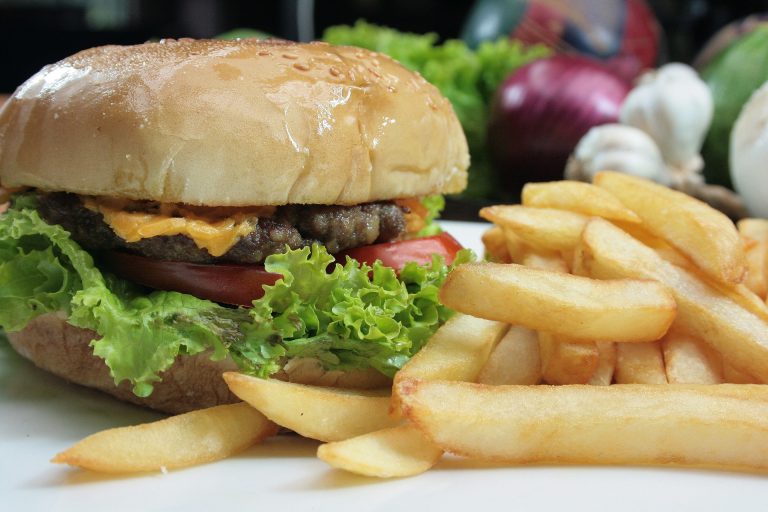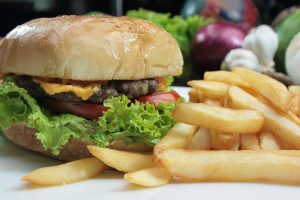 How To Increase The Taste of Frozen Turkey Burgers?
If you cook your frozen turkey burger following our recipe, its result will definitely be good. But you can make them taste better by dressing them up. Think about dressing your cooked turkey burgers using the following:
Mayonnaise

Lettuce

Mustard & Ketchup

Yummy fry sauce

Sliced tomatoes
When it comes to frozen turkey burgers and sliders, the more, the better. However, the meat is the show's star, and it's most important. But it's just the beginning. It will taste better if you use beautiful avocados to load your burger with the slices.
Also, to make the guacamole turkey burgers, you can add some extra salsa into the mix. Most importantly, the more you add to your frozen turkey burger, the better it will taste.
Optional Toppings That You Can Use
You can use different optional toppings in your frozen turkey burger following different styles. Those options are:
Barbecue Style:

Add some onion rings and barbecue sauce to your Frozen turkey burger's top. You can also use American or cheddar cheese in this style.

American Style:

Following the American style, you can add mayo, bacon, lettuce, ketchup, cheddar cheese, and tomato as toppings.

Greek Style:

According to the Greek style, you can use tzatziki sauce, Feta cheese, and red peppers as toppings in a frozen turkey burger.

Just Trust Me Style:

Mix the BBQ sauce and honey mustard equally. And then, you can add the mixture with your favorite cheese to the burger. This is also good with tomato and lettuce on it.
It will turn out delicious in whichever style you top your frozen turkey burger.
Chef's Tips
Before cooking, sprinkle on your favorite seasonings to add flavor to the frozen turkey burgers. You can use Cajun Seasoning, Old Bay, or solid pepper and salt. It thoroughly depends on you.
Now the question is, how long will the burger last after cooking the frozen turkey burger? Up to 5 days, these burgers can last in your fridge. But you must keep the cooked turkey burgers in your fridge's airtight container.
After keeping the burger in the fridge, another obvious question that comes to mind is how to reheat the turkey burger. The answer is reheating the burger is simple. Place your turkey burgers back in the air fryer or microwave for 10 – 12 minutes at 325-degree temperature. Don't overcook them. A Frozen Turkey Burger Air Fryer – The Perfect Instruction To Cook
Nutrition Combination Of the Air Fryer Frozen Turkey Burger
In 1 g of Frozen turkey burger, you will get the following nutrition:
Protein – 29 G

Calories – 282 kcal

Cholesterol – 119 MG

Saturated Fat – 5 G

Sodium – 92 MG

Fat – 18 G

Polyunsaturated Fat – 11 G
Before Air Frying, Do You Need To Thaw the Frozen Burger?
No! There is no need to thaw your raw frozen burger as we already said you could cook it on your air fryer directly from the fridge. After the first batch of cooking, you will understand the best timing for the specific turkey burger brand and air fryer.
The cooking system is slightly different in each air fryer. But you don't need to thaw the frozen burger in whatever air fryer you cook.
But even if you want to thaw the frozen patties, you must reduce your cooking time. Compared to the frozen burger, the thawed burger requires less cooking time.
Tips To Better Cook the Frozen Turkey Burger In the Air Fryer
To increase your cooked turkey burger's taste, you can follow the tips below:
Add a light brush of oil or oil spray's light layer on both sides of your frozen turkey burger. The oil will keep the burger juicy and moist outside.

Adjust the timing of your cooking depending on how crispy or tender it is.

The burger cooking time will vary depending on your air fryer styles, models, and brands.

We recommend you use the digital thermometer to ensure 165 degrees F internal temperature.

For 1 minute, fry your burgers buns to warm them.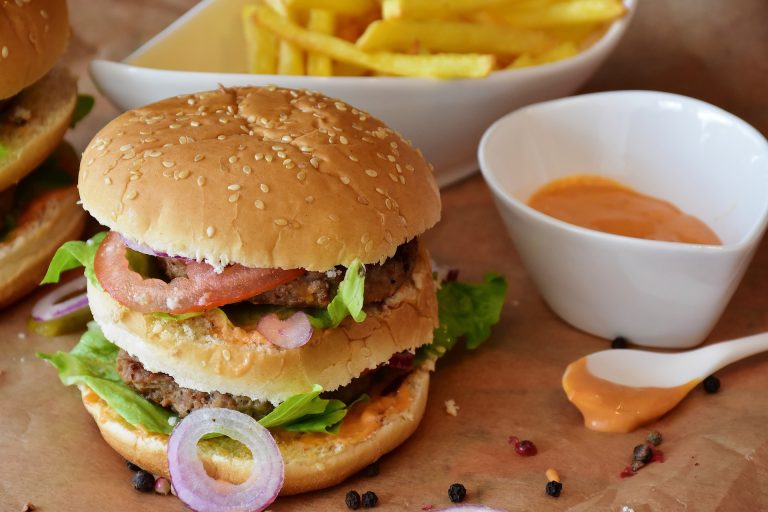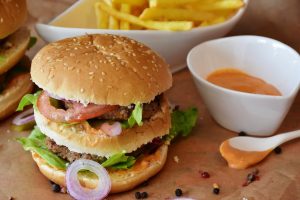 FAQ
How long do you cook turkey burgers in an air fryer?
Usually, you may require up to 20 minutes to cook the turkey burgers in your air fryer. Place the burger in your preheated air fryer and cook it for 10 minutes at 370 degrees F.
Then, cook the burger for another 5 minutes, but flip it first. Cook it until it becomes tender and crispy.
What temperature do you air fry turkey burgers?
Preheat your air fryer to 375 degrees F temperature. And then, cook your frozen burger at 400 degrees F. Finally, set your air fryer timer for 20 minutes.
Can I cook turkey burgers from frozen?
Yes! Directly you can cook your frozen turkey burgers in your air fryer. You don't need to thaw them.
Wrap Up
Hopefully, the above comprehensive guide on frozen turkey burger air fryers has been helpful for you. Now you know how to cook your frozen turkey burger in an air fryer. If you follow our above-suggested recipe, ensure the burger will be crisp on the outside and tender on the inside. A Frozen Turkey Burger Air Fryer – The Perfect Instruction To Cook
After cooking them, put the burger on a bun and properly dress them up. And finally, present it freshly on a plate. We have already explained many things about frozen turkey burger cooking. If you want to know anything more, you can comment. ASAP we will reply to you!