Pizza is a popular snack all over the world. It comes in a variety of sizes, flavors, and textures. What if you could make pizzas at home without an oven? 
Totino's pizza air fryer provides a delicious pizza with a perfectly crispy crust and melted cheese – in no more than 10 minutes!
Totino's frozen pizzas come in many different flavors, such as – cheese, pepperoni, bacon, and more. You can follow the same easy steps to prepare all of them.
Why Should You Cook Totino's Pizza in An Air Fryer?
Cooking the totino's pizza in an air fryer is far more convenient than making it in an oven. You can achieve the perfect combination of crispy crust and soft melted cheese in every bite!
Your Totino's pizza will only take about 8-10 minutes in the air fryer, whereas it may take almost 30 minutes in the traditional oven.
Air fryers are easy to clean after the cooking is done. You can follow the instructions in the manual to clean the grease and stains without breaking a sweat!
Since air fryer cooking only requires a few drops of oil, you can have healthier and tastier snacks right at home!
The need for preheating the oven has also ended as an air fryer can cook your pizza in one go. Your pizzas will never be greasy or soggy again!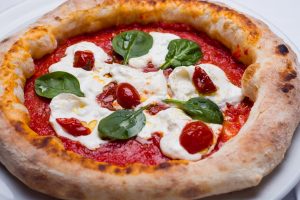 Totinos Pizza Air Fryer – Easy Steps to Follow
Firstly, you're going to need the staple ingredients for cooking the pizza in the air fryer. These ingredients include –
Vegetable Oil Spray

Frozen Totino's Pizza of choice (cheese, pepperoni, bacon, triple meat, combination, etc.)

Optional toppings such as extra cheese, herbs, black olives, etc.
 To prepare Totino's pizza air fryer in the fastest and simplest way, you can follow these directions –
Gently spray the air fryer tray with vegetable oil spray. Make sure that the oil is as evenly spread out as possible. Avoid making the tray too greasy.

Carefully place the totino's frozen pizza on the tray and add any extra toppings you'd like. Depending on the size and space of your fryer, you may be able to cook more than one pizza at once.

Set the air fryer temperature at 400℉ and cook the pizza for 8-10 minutes. Wait for the crusts to turn golden brown and the cheese to melt evenly.

Take the pizza out of the fryer and serve it hot. Don't forget to turn off the air fryer and clean it afterward! 
You can also line the air fryer tray with parchment paper to avoid making a mess during the process.
 Air fryers have made the task of cooking pizza as simple as it could get and Totino's frozen pizza only adds more to the convenience. Totino's Pizza Air Fryer: Delicious Snack at Home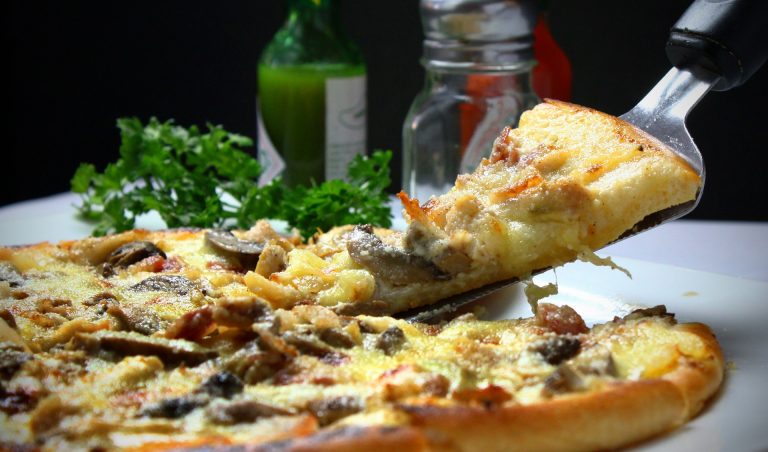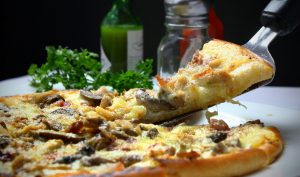 Easy Cleanup For Totino's Pizza Air Fryer
After you're done cooking the delicious pizza, it's time to clean the air fryer to prevent the grease from building up.
You can use a paper towel to wipe the grease or extra oil away. Make sure there are no pizza crumbs left on the tray.

For a better cleanse, you can wash the tray with soap and water before drying it thoroughly. It's always best to read the manual before getting into any cleaning process.
Totino's pizza is super easy to cook in an air fryer but you should always ensure proper cleanup after every cook!
How to Make Your Own Pizza Sauce?
If you want an easy but tasty homemade pizza sauce to go with your Totino's pizza, we have the perfect recipe for you! All you need are –
Olive oil

Minced Garlic

Tomato Sauce

Spices (Oregano, salt, pepper, basil, and sugar)
This is how you can prepare the sauce in 10 minutes –
Start by heating one tablespoon of olive oil at low heat in a medium-sized pot.

Put two cloves of minced garlic and cook it till golden brown. Once your kitchen is filled with the warm garlic smell, you can move on to the next step.

Add one can of natural tomato sauce and cook it for a few minutes before adding the spices.

Season the sauce as you like with oregano, salt, pepper, basil, and a pinch of sugar. You can add any herbs or spices you want – make the sauce your own!
This sauce is perfect to spread out on a totino's frozen pizza as it compliments the flavors well. Make sure to not go overboard with the sauce, remember – less is more!
Additional Toppings for Totino's Pizza Air Fryer
To make your frozen pizza unique, you can add your choice of toppings. Some of the most popular toppings are mushrooms, black olives, sausages, bell peppers, etc. You can also switch up the pizza sauces for interesting flavors.
If you want to get creative with the pizza toppings, you can add a combination of cheese on top. Grate some parmesan, and crumble a bit of feta – you can rarely go wrong with cheese!
What to Serve with Totino's Air Fryer Pizza?
Now that the pizza is cooked to perfection, it's time to prepare some side dishes for a complete meal. Pizzas are very filling on their own, so you should always go for light dishes on the side.
Some of the highly recommended options are – Totino's Pizza Air Fryer: Delicious Snack at Home
You can add cucumber, tomatoes, shredded cabbage, black olives, onion, and a salad dressing of your taste.
Potatoes, cauliflower, beetroots, green beans, and carrots go greatly with pizza if you roast them well. You can even air fry them to save time!
Everyone loves well-made garlic bread and when you have an air fryer at home, you won't even need an oven!
 Besides these dishes, you can prepare a special marinara or ranch dipping sauce to serve the totino's pizza with.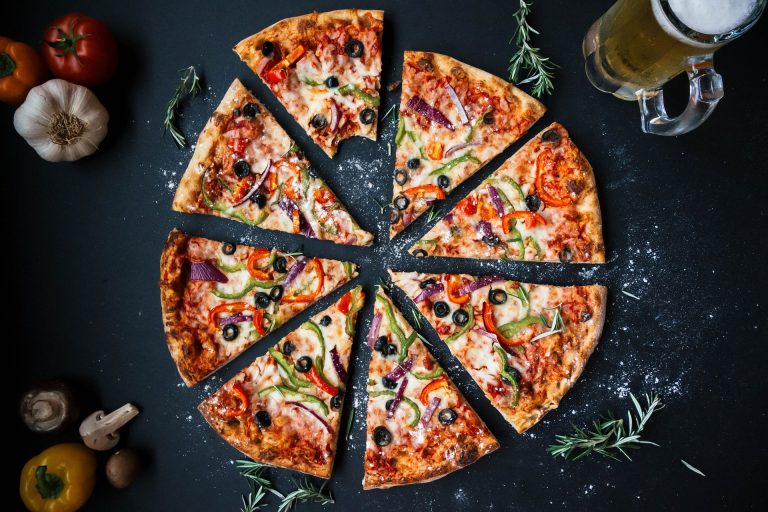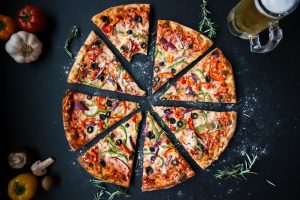 FAQs
What dipping sauces work the best with Totino's pizza?
Even though the options are endless, some of the most popular sauces include barbeque sauce, ranch dressing, marinara sauce, or a cheese dip!
How long can I store the leftovers?
If you put the freshly cooked pizza in an airtight container or wrap it in foil – you can store it for 3-5 days.
How to reheat the leftovers?
To reheat the leftovers, air fry the slices for 2-3 minutes until the crusts get crispy.
Bottom Line
Since everyone has a busy schedule nowadays, it's difficult to spare time for cooking. Totino's pizza air fryer has made our lives easier and brought flavors to our plates. All you need to do is air fry it for 10 minutes and serve it with your favorite side dishes!