Cooking fish is no easy task. They're delicate and flaky, which makes them difficult to flip. You can make it much easier with a non-stick pan. There's a right pan for everyone that can take their cooking game to the next level.
The best pans for cooking fish come with durable, sturdy material that heats up evenly in no time with a solid handle for maximum control. We love aluminum frying pans as they're better at conducting heat and help get the right crisp on the skin and a nice browning.
We've shortlisted the best three pans for you based on the reviews from users and expert's opinion. You can't go wrong with anyone of them. 
Comparison Table for Top Pans for Cooking Fish
Take a look at the table below for a quick understanding of which pan may be right for you.
Best Pans For Cooking Fish With In-depth Review & Analysis
Here's our take on the best pans for homecooks who enjoy cooking fish alot. We loved all three, and each has its strengths. 
Tramontina is a brand that's been around for over a century and has earned a name for itself with its durable cookware that stands the test of time. Their Professional Non-Stick Pan Set is no exception.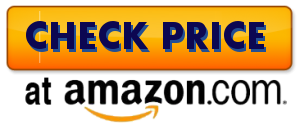 Design & Material
This heavy-duty pan is designed to withstand the load of a professional kitchen. Made of heavy-gauge aluminum, you'll feel the substantial weight of the pan in your hands as soon as you lift it. It's almost 3 times as heavy as the T-fal pan. 
The pan is satin-colored with a nice finish on the sides and cooking surface that makes it look like it belongs to a professional kitchen. A strong aluminum handle that's paired with a removable silicone grip, which is red and adds a refreshing pop of color.
The handle is attached to the pan with three bolts. It feels sturdy and strong when you lift the pan with the handle. Only issue, is that its slightly longer than necessary. 
Heat Performance
You get an evenly heated surface in no time. Even when cooking at high temperatures, this pan never falters.
We found an anecdote from a user of this pan that gives you a clear idea of how durable this pan is to heat. The user accidentally left the pan on the stove while attending to a visitor, and by the time they noticed, their temperature gun read 950°F.
Surely that was the end for this pan. But after an overnight water bath, the next morning, the burnt layer of carbon cleaned up easily. Now that's a pretty fun story with a happy ending.
It also cooks faster than the other pans on our list. So, the pace of your kitchen is definitely going to be lifted with its use. This is possible because of the heavy-duty bottom that conducts heat so smoothly.
Stove & Oven Compatibility
The pan is compatible with gas, electric, and ceramic glass stovetops. You can pop it in the oven as well as long as the temperature is up to 400°F. 
Be careful not to scrape your stove top with the unsmooth, scratchy and rough bottom of the pan. A smooth finish would solve this issue but for soem reason Tramontina went with an unsmooth bottom. But that's a minor flaw in the design. 
Nonstick Coating & Cleaning
The nonstick coating on this pan is effective and even when exceeding medium heat, the fish doesn't stick to the pan.  
It's also super easy to clean and dishwasher-safe in low temperatures. You don't even need a dishwasher while cleaning most of the time.
Pros
Cooking at high temperatures without sticking.

Heavy-duty material used to withstand the pressures of a restaurant kitchen

Silicone handle insulates heat and offers comfortable grips. 

Nuts and bolt design with a satin finish looks great.

Effective non-stick performance with little oil
Cons
The handle is too long

Scratchy pan bottom
Make sure this fits by entering your model number.
NSF-Certified commercial-grade 3004 heavy-gauge aluminum
High-performance reinforced PFOA-free nonstick, dishwasher-safe
Buy Now
This 10.5-inch pan is part of 17-piece T-fal Ultimate Hard Anodized Cookware set. You can get the entire set or purchase the pans individually as well. 
This pan offers high-quality, durability, and comes with an affordable price tag. We found this large fish frying pan to be the best size for home cooks because of its capacity, non-stick-performance, and ease of maintenance.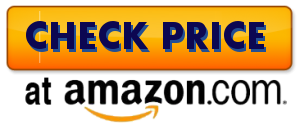 Material & Heat Performance
The pan comes with a lid made of tempered glass that locks in moisture and heat. With a small vent for excess heat to escape, you can cook your dishes fast and efficiently without them being runny. 
Made of hard anodized aluminum, the pan is stronger than normal aluminum but retains its good qualities. As we mentioned before, aluminum quickly transfers heat, and this pan heats up in no time.
Compared to the SENSARTE pan or the Tramontina pan, this one doesn't perform so well on high heat. The manufacturer advises sticking to medium heat. 
You can still get good browning on your pan-seared fish with a crispy, toasty skin. However, it's best for frying fish as its better to do that over medium heat. 
Handle
It feels great in your hands. The silicone handle doesn't conduct any heat, and you can grab it anytime without  burning your hand. It also allows a lot of control over the pan, which you may need for some cooking techniques. 
You can lift it easily, too, without tiring your hand. But it's just heavy enough that it feels right when cooking. 
Innovative Heat Indicator
It also has this unique Thermo Spot heat indicator in the design on the pan surface's center, which turns red once the pot is heated. The pattern on the pan surface is only a design. The coating itself is made on a smooth and plain surface. 
Non-Stick Coating
Now, let's talk about non-stick coating. It's made of hard, toxin-free, reinforced Titanium. It's scratch-resistant and durable, which means you are allowed to use metal utensils. 
That's the best part. But undeniably, the lifespan of the coating will increase if you use wooden spoons and spatulas instead.
Durability
The pan comes with a strong TechnoResist Anti-warp Base. It's a proprietary technology and allows you to be rougher with the pan than the SENSARTE Nonstick Frying Pan Skillet. 
Warped pans lose their quality and heat unevenly. The fact that these pans don't warp with daily use means that you'll be using them for a long time. We found the base pretty resilient. 
Dishwasher, Oven, & Stove Compatibility
The pan is oven-safe to 400°F, but the lid can take only up to 350°F. So, in this case, the T-fal pan beats Sensarte by a long shot. 
You can use the pan on any kind of stovetop you own except induction. That's a big drawback for those who cook on induction often. 
It's dishwasher safe too, and we had no trouble cleaning it as per instruction. You can try heating the pan for 10 secs on low heat and grease it with some oil to prolong the pan's life.
Pros 
Effective non-stick coating 

Dishwasher-safe and easy to clean

Scratch-resistant coating that can endure metal utensils

Oven-safe and comes with an insulated handle

Accompanied by a tempered glass lid of high-quality 
Cons
Incompatible with induction

Can't cook over high heat
Make sure this fits by entering your model number.
BUILT TO PERFORM: A true workhorse in the kitchen, hard anodized aluminum retains perfect heat and has a much stronger protective layer than the original metal, making it corrosion and scratch resistant, plus it won't react to acidic foods
HEAT MASTERY SYSTEM: T-fal's Heat Mastery System is a three ingredient recipe for perfectly delicious cooking results every time…superior and longer-lasting non-stick coating, an anti-warping, even heat base and patented Thermo-Spot technology
Buy Now
The SENSARTE Nonstick Frying Pan Skillet is one of the best pan to cook fish. Here's why.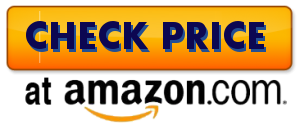 Material
It comes with a swiss granite coating and aluminum core, which distributes heat quickly. This, paired with a flat and thick skillet bottom with stainless steel base, induces heat evenly. 
Heat Performance
You can expect it to get hot in no time. Put it to the high-heat test. This is one of those rare pans that stands up to high heat, and still, nothing sticks on it. We made the perfect sunny-side-up egg on this without even using oil. It didn't stick!
Make great pan-seared fish dishes on high heat to get crispy skin and a nice bit of charring or make speedy salmon stir fries with your favorite veggies. 
Non-Stick Coating
PFAO-free and SDG-certified, the coating material doesn't carry any toxins that will harm your health. So you can eat away worry-free. Granite coating is superior when it comes to health to other non-stick coatings.
The coating is also greasy to the touch, which is a good thing because graphite coatings usually last longer when you melt at least a little bit of butter or oil on them before cooking anything. 
Feel free to add citrusy flavor as much as you like because the granite coating doesn't react in any way to change the appearance or taste of the food. This can be the case with unlined copper pans.  
Design & Handle
In terms of aesthetics, this pan beats the others by far with its woodgrain-designed bakelite handle and glossy dark granite coating. A benefit of the handle being wooden is that the dish is oven-safe till 302°F. You can conveniently try baking fish recipes with this pan. 
The width of the handle is good, and you can get a comfortable grip on it. The pan is also a convenient size to make a small breakfast each morning. You're likely to be using it a lot. 
Maintenance
You need to be delicate with granite cookware. Only use wooden or silicone spatulas and spoons, or you'll damage the surface. Avoid stacking the pan with dishes that can scratch it, or cover the coating with a paper napkin if you do. 
Hand-clean with a dishwasher and a sponge. We won't recommend it to anyone who is rough with their cookwares and has a hard time maintaining them. 
For us, this extra level of caution is well worth the healthy safety granite has to offer. It's well worth the money, and the quality it offers is impressive. You'll probably want to keep rebuying this pan for the rest of your life. 
Pros 
Oven-safe up to 302°F

Flat-bottomed for even heating

Durable coating that's toxin-free and looks great

Doesn't stick when cooking on high heat

Convenient size with a thick handle & heavy fee
Cons
Best when hand-washed with a sponge as the coating is more delicate than the other pans

Coating scratches against metal
Make sure this fits by entering your model number.
SWISS NON-STICK COATING - Switzerland ILAG nonstick coating, SGS approved. PFOA free,safe and healthy.
WOODGRAIN BAKELITE HANDLE - The bakelite handle features woodgrain design, it is comfortable to grip and stays cool while cooking. Oven safe to 302°F.
Buy Now
What To Consider When Buying A Pan For Cooking Fish 
When looking for the best pans for cooking fish, you need to consider the following aspects.
Material
Carbon steel pans, ceramic pans, aluminum pans, and stainless steel pans are all different. Even aluminum pans, when anodized, aren't the same as regular aluminum pans.
We prefer heavy-duty aluminum that's a professional grade or anodized aluminum. Because they are stronger and don't warp easily. Ceramic or graphite utensils are safer and healthier options. pans for cooking fish
Heat Performance
You want your pan to distribute heat fast and even. This way you get an evenly cooked dish and utilize the entire cooking surface of the pan instead of being restricted to heat zones. 
Non-stick pans don't stand up to high heat. It's necessary to maintain medium heat while cooking. However, some heavy-duty non-stick pans can withstand much higher temperatures. They're the best for searing fish. 
Durability
Nobody likes to keep replacing pans every few months. If your pans bend out of shape, they will stop heating properly. So, you should get pans that are labeled anti-warp or heavy-duty. 
Heavier pans are usually more durable. Look for thicker material that feels sturdy and secure. Getting non-stick pans can be tricky. It's better to get scratch-resistant non-stick material for longevity. 
Size And Feel
When looking for a frying pan for fish, you need to consider the size of the fish. There's no reason to dedicate a pan solely to cooking fish. Instead, go with a size that allows regular use. 
Plus, the weight of the pan is important too. Some people are comfortable with lightweight pans. Others love heavy pans that feel sturdy. Know what you like before making a purchase. 
Maintenance
If you're forgetful and the risk of using metal is too high, don't buy delicate non-stick pans that will scrape off. Stacking your pans can also scratch a non-stick surface. These are considerations you should make while buying pans. 
Ease of Cleaning
Dishwasher-safe pans are the easiest to clean. You can pop them in at low temperatures. But a lot of them require hand washing. A rag and a little liquid dishwasher are enough to clean a stainless steel pan easily. 
Stove Compatibility
If you own a glass ceramic stovetop, induction stovetop, or electric stovetop, you need to check that the pan is compatible with it. Most pans are compatible with more than gas stovetops these days. Finding induction-compatible pans may be trickier than other kinds. pans for cooking fish
Versatility
Get pans that are good for loads of dishes that you can make. The more adaptable it is, the handier it will come. Oven-safe pans that can withstand high temperatures allow you to try more recipes and get more use. 
FAQs
Should you cook fish in a nonstick pan?
We think it's a great way to cook fish. It's way less hassle and you can avoid breaking your fish while flipping.
What is the best pan to deep fry fish in?
We love to use the T-fal 10.5" Ultimate Hard Anodized Nonstick Pan for deep frying fish as there's a lot of surface space to fry several pieces at ones.
Do you need oil to pan fry fish?
Yes, you'll need to pour oil into your pan. With non-stick pans, you can get away with using only a little bit. So, that's the healthiest option. 
Can you cook fish in carbon steel pan?
Yes, but it takes more experience to cook with a carbon steel pan. Your fish will stick if you don't use the right technique.
Can we make fish curry in nonstick pan?
Sure, you can. Using one with a lid like this T-fal 10.5" pan, is best. Deeper pans are also easier to cook in. 
Conclusion
It's not an easy task to cook fish but it's delicious and sure enough, you feel like cooking it every once in a while. The right pan for cooking fish makes your job so much easier and you get to treat your family to a perfectly cooked dish.
We dubbed the above non-stick cookware as the best pans for cooking fish because of their incredible performance and endurance. You can cook way beyond fish with them. They're likely to become a kitchen staple once you try them.