Cooking can be a hassle, specifically when your stomach is growling to get some food, or when you're running late for your work. Perhaps you're sad that your doctor strictly prohibited you from getting fatty food for health complications. How can you control your cravings now?
Well, you don't need to control yourself anymore! You have probably seen a lot of advertisements for this cool tiny appliance. Although whatever device you see in the advertisement doesn't necessarily mean your kitchen must have it. But the air fryer is different, it can efficiently replace any oven for the better.
However, for the best outcome, you'll need the best air fryer 2023. To help you with that, we've shortlisted some of the best pieces among the vast choices according to the experts' and buyers' analysis. So, let's check them out!
Comparison Table for Top Air Fryer in 2023
If you're in a rush and want to grab one quickly, here's a table with the most important features of these selected air fryers. Hope this helps to see the bigger picture! 
Name
Temperature Range (Fahrenheit)
Total 

Functions

Oil Saving %
Capacity

(Quarts)

Instant 

120° – 400°

4

95%

5.7

Ninja

105° – 400°

5

75%

5.5

CHEFMAN

200° – 400°

2

98%

2

COSORI

170° – 400°

12

85%

5.8
Top 4 Best Air Fryer 2023
In this section, we've picked 4 best deal air fryers for 2023 based on their overall quality, functionality, capacity, and other additional features. All of them have the capability to satisfy your needs. Let's see which one is the perfect one for you!
The first air fryer on our list is from the Instant Pot brand with vortex style, offering the combo functionality of an air fryer and oven. These functions include 4 essential types, air frying, baking, roasting, and reheating. You can even customize these functions beforehand to instantly start any specific cooking. 
To give you the perfect golden finish and crispy, tender foods all the time, this air fryer is equipped with advanced Evencrisp technology. This technology also allows you to fry your veggies or wings with 95% less oil than traditional methods. The fried foods become healthier, but still taste the same with the perfect crunch.
It has a temperature range of 120° to 400° Fahrenheit, which allows you to cook a wide range of foods thoroughly.
Also, preheating doesn't require much time, you can easily eat your frozen snack after a minute or two. Not only you, but your whole family can have quick snacks anytime since the fryer has a large capacity that allows you to fry more than 5 pounds of wings or french fries in one go.
The fry basket and tray are non-sticky, so you won't need to use any spray after every use. Since they're also dishwasher safe, you don't have to wash them manually all the time.
The compact design of this air fryer doesn't take up much space on the countertop. Moreover, the stainless steel body makes the fryer durable and protects the fryer from kitchen heat and accidents.
Although you can use it like a small oven, this best air fryer toaster oven isn't too expensive. It's also the best air fryer under $100 according to hundreds of consumers. Compared to the price, it offers a pretty decent outcome.
Pros
Smart programs allow you to start cooking instantly

Little preheating time helps you from being late

Dishwasher-safe baskets spare you from manual washing

4 types of functions make it a replacement for an oven

Cooked foods are healthier as it requires less oil
Cons
No function to keep food warm for hours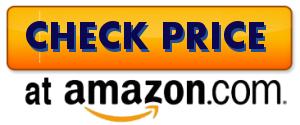 The ninja air fryer comes next on the list. With this air-fryer, you will get 5 cooking programs, air fry, air roast, bake, reheat and dehydrate. You can also customize the temperature and time for each type of cooking function. These one-touch functions are easy, even your kids can make snacks when they're hungry. Best Air Fryer 2023: A Delight for Your Tummy! 
It has a wide temperature range, starting from 105°F to 400°F which makes french fry, wings, or baking cute cupcakes easier. Also, the dehydrating option combines low fan speed and low temperature, so that you can create flat and chips-like fun snacks anytime.
This high-capacity air fryer can cook up to 3 lbs of french fries in each batch, which is convenient for snacking when your friends or guests are over. For them, you can even make delicious food within a few minutes, you can just chat with them and the food will be ready like magic!
Your family or any guest with heart problems won't have to worry about oily foods. Because compared to traditional air frying methods, this fryer requires up to 75% less fat to make foods. However, this doesn't affect the taste and flavor of the foods.
Since both the basket and crisper plate are nonstick, it makes cleaning a lot simpler. You can even clean them in the dishwasher without any worries. 
For the body material, the manufacturer used ceramic, which made it look cool on your countertop. Best Air Fryer 2023: A Delight for Your Tummy! 
This one is the best ninja air fryer compared to other models of this brand. But since great things come with great prices, as they say, you might need to spend double the price on small air fryers.
Pros
Nonstick basket is easy to clean manually and in the dishwasher

Can make dehydrated fun snacks to satisfy hunger

5 types of functions can help you more than an oven

Large cooking capacity saves your time 

A wider temperature range allows more types of cooking
Cons
More expensive compared to its functionality
Make sure this fits by entering your model number.
XL CAPACITY: With the 5.5 qt. nonstick basket and crisper plate, you can save time by cooking up to 3 lbs. of French fries or wings with ease.
5-IN-1 VERSATILE FUNCTIONALITY: Includes 5 versatile cooking programs: Air Fry, Air Roast, Bake, Reheat, and Dehydrate.
Buy Now
CHEFMAN compact air fryer is the best air fryer for 2 people. It has low capacity but you can fry around 2 lbs of french fries at a time. That's why it's best to use it in your dorm or office to make some snacks for you and your hungry friends or colleagues.
So far, it is the healthiest air fryer because you can get perfect fried foods with little or even no oil at all! You can make any dish with at least 98% less oil compared to other traditional methods. Even if you don't use any oil, the fries will still result in tasty snacks that not even the kids will refuse to eat.
Although this air fryer doesn't have the touch control or all-in-one function, it's still versatile enough for basic needs. You can control the temperature manually, and the 60-minute integrated timer lets you air fry any veggies or meat. Also, defrosting and reheating any food takes a few minutes.
This best compact air fryer is so small and saves a lot of space that it is perfect for small dorms, offices, RV trips, and more. You can easily carry the fryer home to office and office to home as it is so lightweight, weighing less than 6 lbs.
For your security, this air fryer comes with an auto shut-off option. Also, the frying basket is BPA-free, which protects your health more than any normal basket that can release chemicals into your food.  Best Air Fryer 2023: A Delight for Your Tummy! 
One of the best things about this air fryer is that, even though it's one of the best air fryer ovens, it comes with one of the cheapest prices. This is why affording this tiny magic appliance is easy for even students.
Pros
Easily affordable and perfect for office and dorm use

Can fry with no oil and consume fully healthy food

BPA-free basket is safe for foods and also dishwasher safe

Time and auto on/off function prevents accidents

The compact and lightweight body saves space and carries hassle
Cons
Not suitable for large family cooking

Can't bake or toast 
Make sure this fits by entering your model number.
CONVENIENT DUAL COOKING: Fry your comfort food favorites faster than ever. With an Dual Basket basket with a divider, you can easily separate food for convenient dual cooking. Whipping up a weeknight meal for the family? Prepare your fries and chicken to golden perfection simultaneously and put dinner on the table in no time.
HEALTHY MEALS MADE EASY: Fry with little to no oil for meals as nutritious as they are delicious. With 4 one-touch cooking presets, digital touch control, and adjustable temperature control from 200° to 400°, you can make your meals just the way you like them. Air fry your fries, chicken, vegetables, pizza, frozen foods, or reheat leftovers to perfect crispness--without the extra calories.
Buy Now
Pro air fryer from the COSORI brand is a fascinating combo of both fryer and oven that offers so many functions only at mid-range pricing! It contains a total of 12 functions, including air fry, reheat, defrost, toast, bake, and keep warm, and individual cooking functions for steak, seafood, chicken, bacon, shrimp, and vegetables.
You can also customize any cooking function, and save the time and temperature of any preset. Also, there is an option to customize built-in Shake reminders. So, this air fryer can replace most of your cooking troubles.
Since it has the largest capacity, you can fry a whole chicken of 5 lbs, and enough french fries in a single go. Moreover, it won't take much time to cook all dinner items evenly, which may have taken a few hours with traditional cooking. The rapid 360° heat circulation makes cooking faster and crispier.
Just like any other air fryer, this fryer is also made to use less oil. Although it requires 85% less oil, the taste of your food will remain 100% the same. Moreover, it filters excess oil residue from your cooking. This feature makes your food healthier for everyone.
The optimized structural design not only makes the fryer look cool in your kitchen but also makes it easier to use. Since the body of the fryer is made from Aluminum, plastic, and metal, it's even sturdier. Also, the compact design saves space on your countertop. For this design, even won an IF Design award! Best Air Fryer 2023: A Delight for Your Tummy! 
This best air fryer oven 2023 is also the best air fryer for a large family. But surprisingly, it doesn't cost that much. The real price of this product is in the mid-range and you can even get it with lesser bucks on deals! 
Pros
The higher capacity basket allows cooking for more family members

12 types of functions offer more efficiency than any oven

The customized cooking function makes the same tasty food every time

Fast cooking time allows one to cook more foods in a short time

360° heat circulation makes food evenly cooked
Cons
Requires more oil for cooking compared to other fryers
Make sure this fits by entering your model number.
COSORI NEW-GENERATION SMART AIR FRYER: The Pro II Air Fryer features a professional stage cooking function, enhanced heating elements and an optimized structural design to bring a more professional, faster cooking experience and crispier meals
STAGE COOKING FUNCTION: Cook food like a professional by setting different temperatures and cooking times with just one preset, ensuring excellent food taste
Buy Now
Things You Should Keep in Mind Before Getting The Best Air Fryer 
Some basic features of air fryers are always crucial before buying them. This section is here to help you know about those basic features. Let's hurry and learn! Best Air Fryer 2023: A Delight for Your Tummy! 
If you can't control any appliance properly, even the best one can turn out useless. That's why you need to know if your air fry controlling system is easy to handle. Some Chinese air fryers have only Chinese language settings, which can make your experience with the fryer horrific. 
A manual controlling system is easier in this sense. But they don't offer as much function as a digital control system of an air fryer would offer.
Cleaning a compact and uneven cooking tool can be very annoying. Although the dishwasher acts like a savior here, saving your time and energy. 
However, not every tool is dishwasher-safe. When you're buying an air fryer, get one that's equipped with a dishwasher-safe basket and crisper plate.
The capacity of an air fryer lets you know how much food you can cook at a time and if it's enough for your family members. For an average size family, a 5 Quarts air fryer is enough. If you only cook for yourself or 2 people, a fryer of 1.5 to 2 Quarts is enough.
Additional features of an air fryer can be of so many things, depending on the model or brand design. For example, some air fryers have the option to remind you about shakes using a loud alarm, and some fryers can make special items, like steaks, shrimp items, chips, and many more.
The more a fryer has additional features, the more expensive it can be. So, if you don't need any particular features, you can avoid buying that fryer.
Cooking time is very crucial specifically if you're buying the air fryer to save time or in emergencies when you're running late. It usually depends on their temperature range. If it has a higher temperature range, like 400°F, it's a good choice for you.
Usually, all air fryers use less oil than traditional frying methods. However, the amount of oil still varies from model to model. The top air fryers use oil less than 85% or higher. Some fryers can fry without any oil! Of course the less oil a fryer uses, the healthier food it makes for you.
For an air fryer, the cost is usually determined by its capacity and functions. The bigger it is and the more function it offers, the costlier it would be. The mid-range air fryers cost between 100 to 150 dollars, others are either cheaper or too expensive. Best Air Fryer 2023: A Delight for Your Tummy! 
Frequently Asked Questions
What're the disadvantages of air fryers?
Air fryers can be bad in some cases. For example, even the largest size is not feasible for cooking for events. Also, there are many types of cooking you can't try, like curry making. Cleaning can be a hassle for compact fryers.
Can I fry eggs in my air fryer?
Yes, you can even if your fryer doesn't have any separate option to fry eggs, you can still fry with temperature control. And, the eggs will be perfectly cooked. 
Can I cook pizza in an air fryer?
Fortunately, yes. Although you should preheat the air fryer to 370°F for a couple of minutes to air fry or cook your frozen pizza.
Verdict
An air fryer is a very tempting appliance to have by your side. However, just buying a fancy fryer without assessing what you really need can be a waste of money. If you only need one to reheat foods, an air fryer with a baking option won't be necessary.
So, buy the one you actually need with the help of our best air fryer 2023 guide. But in case you're still confused about what you should get, we'd like to recommend you the COSORI Pro Air Fryer Oven Combo. Because it's the best deal on an air fryer that has so many functions to satisfy everyone in your family. However, for emergency use for 1-2 people, the CHEFMAN fryer is our pick.