Pork is delicious to eat but it needs to be refrigerated in a certain way to use it further. Then how long is cooked pork good in the fridge?
Well, cooked pork lasts 3-4 days in your fridge (USDA). If you want to use the meat for a second time, you have to keep it in a suitable container below 40F.
In this guide, we'll tell you how you should preserve pork, how long they stay healthy inside the fridge, how to prevent them from going bad, and some fantastic tips.
Stay with us till the end to know everything about cooked pork. It'll be worth it!
How Long is Cooked Pork Good in the Fridge?
So, there are two things you have to know. The first thing is, if you leave your cooked pork meat in any open box, it'll last for 1-2 days. And if you keep it in a proper container with a perfect lid, the meat will last up to 3-4 days.
Remember that boxes without lids (where you store the meat) can spread the pork smell to the whole fridge which might make other dishes smell like it.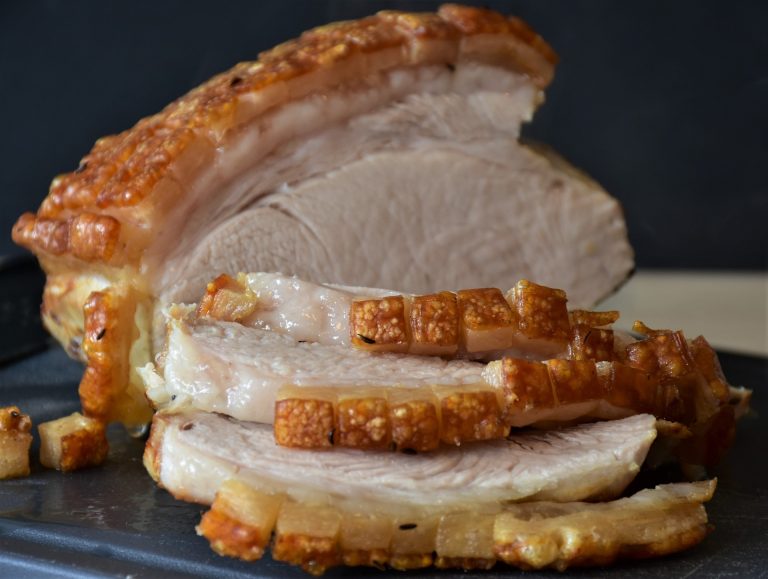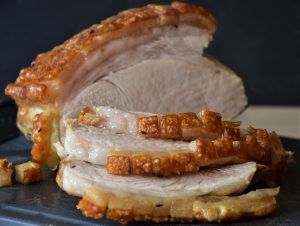 How to Reserve Cooked Pork?
Now let's tell you how you can actually store the cooked meat so it doesn't go bad. Here are some tips which can be really helpful for pork or other meats as well. Such as,
Cook at the Correct Temperature
If you really want to keep your pork perfect even after refrigerating it, the first thing is to cook it at the correct temperature. It's because if you don't prepare the meat at the proper temperature, it'll go bad even if you follow all the below tips.
We advise you to cook the pork slowly at 145F. Don't rush, just make it properly in a good pan and you're good to go.
The most important thing to do with cooked pork or any other meat is to wrap them perfectly with plastic or aluminum foil. This helps to store all the moisture inside the meat.
Plus, it helps to avert the food from drying out. This way, the second time you eat cooked pork, it'll be the same as before.
If you don't have plastic or foil you can simply cover it with substitute freezer paper.
Store Cooked Pork in Airtight Box
This is necessary for keeping the pork for 3-4 days. You really have to concentrate on your containers when you're putting cooked pork inside them.
The airtight boxes are accurate in this case. The less air pork meat gets the more time it'll stay fresh. It's because air can create bacteria in the food and after some hours it won't be proper to eat.
There are other options too. For example, if you don't have airtight boxes, you can use freezer bags. They also work the same.
Preserve within Two Hours
Even though you wrap the meat or store them in a good container, still there's a chance your cooked pork can go bad. What's the reason here?
Well, the reason is, the more time you keep the food at room temperature, it'll eventually have the chance to grow pathogenic bacteria. This bacteria will increase the possibility of food poisoning as well.
Hence, it's better to preserve your cooked pork right after two hours of cooking. This way, the meat will be in a proper condition for the next time.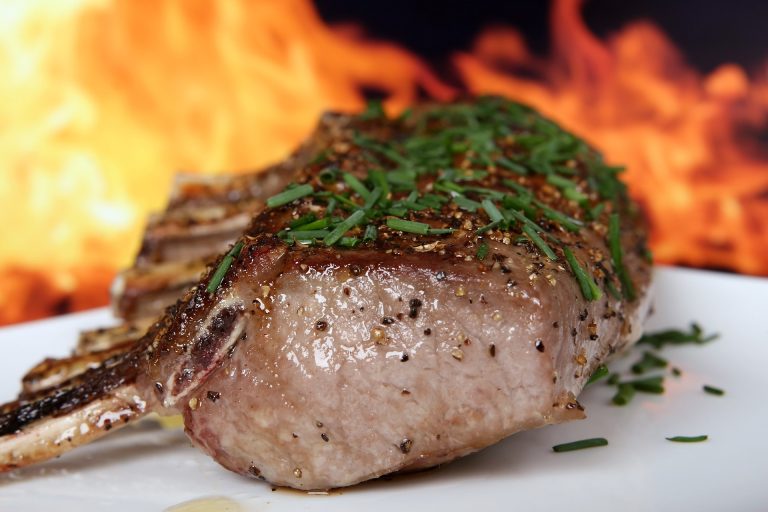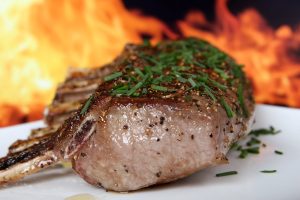 How to Know the Cooked Pork has Gone Bad?
Bad meat can cause serious health issues. You have to be super careful about the cooked pork whether they're good to eat or not. Here we found out some signs of the meat which will tell you if the roast has gone bad.
Leftover cooked pork will always taste dryer than before. If you see the food is slippery, that's the symptom of mold growth.

You definitely know the smell of pork, but if it's very extreme, throw the box away, it's poisoned.

The color change of the meat is another sign that the pork is already not consumable. For example, if you see a grayish or brownish color of pork, don't eat it.

There can be white, blue or green stuff on your cooked pork meat as well. These marks are actually coagulated proteins. It happens if you prepare the meat quickly at a high temperature. It's better to avoid the food if you see this though.
Symptoms for Eating Bad Pork
Last but not least, if you accidentally eat rotten pork meat, it'll cause some health issues. They include,
Spoiled pork can get you serious gastritis and listeria. These will give you an upset stomach, muscle aches, and chills.

You can get vomit, headaches, nausea, and low-grade fever too for eating contaminated cooked pork.
Don't worry if you get these diseases. You'll be fine after consulting your doctor. Just be careful next time about keeping the cooked food properly in your fridge.
FAQs
Can I reheat the cooked pork?
Of course, you can reheat the cooked pork. It's even the only way to eat cooked pork again. But before doing that, make sure you have kept the food in the refrigerator properly. Take out the meat and heat it at 165F so that all the bacteria get killed and you're free from food poisoning.
Can I refrigerate pork after reheating it?
Well, if you took out the cooked meat already after 3-4 days, it's better to finish the meal or make a salad out of it. But if you're eating the meat after 1 day of keeping it inside the fridge, you can again wrap the food and store it.
Can you put hot-cooked pork in the refrigerator?
The myth says no to putting hot food in the fridge. But the fact says a different thing. You can surely place hot cooked pork inside the refrigerator. Just divide the big portion into small containers so that they cool down really fast.
Is it good to reheat the cooked pork in the microwave?
You can reheat the cooked pork anywhere even if it's an oven, hob or microwave. A microwave will be a wiser decision as there you can see the temperature. Heat it at 165F as it's the temp where your meat will be properly prepared without any bacterial touch.
Final Verdict
We're sure now you got the idea about how long is cooked pork good in the fridge. The meat will stay in a healthy condition if you follow the steps for 3-4 days that's for sure. 
You just need to maintain some tricks and preserve the cooked pork in a good container. Rest will depend on your cooking temperature.
All the best!