Want to taste healthy fries to fulfill your craving? You just need to get an air fryer and put your fries on that. After a few minutes, the yummiest food will be in front of you.
Now the question is, exactly how long to cook chicken fries in air fryer? Is there any limit or can you cook of your own will?
An air fryer cooks the fries in the air and gives them to you in less than 10 minutes. We'll share every detail of the ingredients, recipe, and some tips in this guide. 
Read till the end to know the information. Let's start!
Ingredients You Need!
This recipe needs only three things. It's super quick, smooth, and tasty. Such as, 
Chicken Fries (Any Branded frozen ones or fresh ones)

Cooking Spray

Sauce (To Serve with)
How to Cook Fries in Air Fryer?
Now we'll look into the recipe. As we said earlier, it's effortless. Anyone in your house can make it anytime. This food is fantastic for evening snacks or movie time.
Preheating is very much important if you ever use an air fryer. It's because a calm and cold fryer might not give the chicken fries that crispiness you need.
Thus, always preheat your fryer to 400 degrees F. This way, the fries will be properly cooked without any rawness.
Now, arranging the ingredients properly is a must. For this, you have to take some oil (olive or sunflower). Now take the cooking spray and spray that oil into the fryer basket at once. Don't put too much as it only needs a few.
After that, take out your frozen fries or the fresh cut-up ones. Put them into the air fryer slowly. Try to place them in a single layer because this way all the fries will be prepared evenly.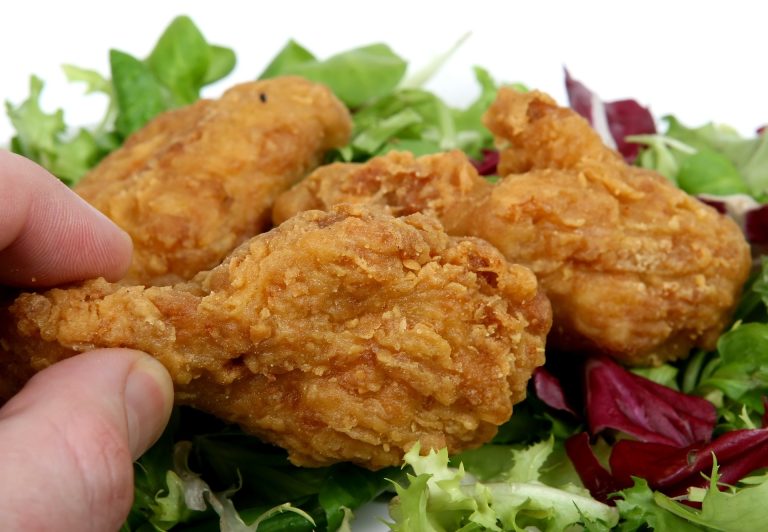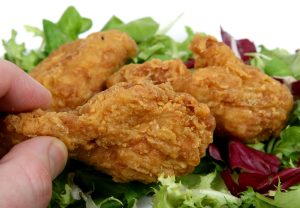 Yes, it's time to cook now. The delicious snack you're preparing, we mean, the fries you're making will only take 8-10 minutes maximum. At 400° all the fries will be perfectly made.
Remember to flip the fries halfway through. You can be near the air fryer to track the time. We'll say that'll be a great decision. If you have a child it'll be convenient too as there will be no chance that they'll put their finger on the fryer.
The time your snacks are getting ready, you can prepare your favorite sauce for an amazing combination. Fries go well with,
Ketchup

Honey Mustard

BBQ Sauce

Buffalo Sauce

Ranch Dressing
You can make your homemade sauce too if you want.
Common Air Fryer Mistakes to Avoid
Let's look at some air fryer mistakes that you should avoid. These can cause great damage so it's better if you know them beforehand.
Well, preheating isn't needed if you're frying fresh fries in there. But if the fries are frozen, without preheating the fryer won't prepare the fries evenly.
Removing excess water or ice from the fries will give the perfect taste to them. If you don't remove the extra moisture, the performance won't be better.
Pat the chicken fries with a tissue or dry towel and cook them afterward.
Never overcrowd your air fryer with food. No matter if it's fries or other things, you need to cook them in batches. This way, the food will be appropriately prepared.
Spraying oil in the fryer is necessary. It gives the fries a natural brownish tone which looks delicious.
Last but not least, you must already know to rotate your snacks. Not rotating will keep one side of the fries cooked and the other side raw. We're sure you don't want that.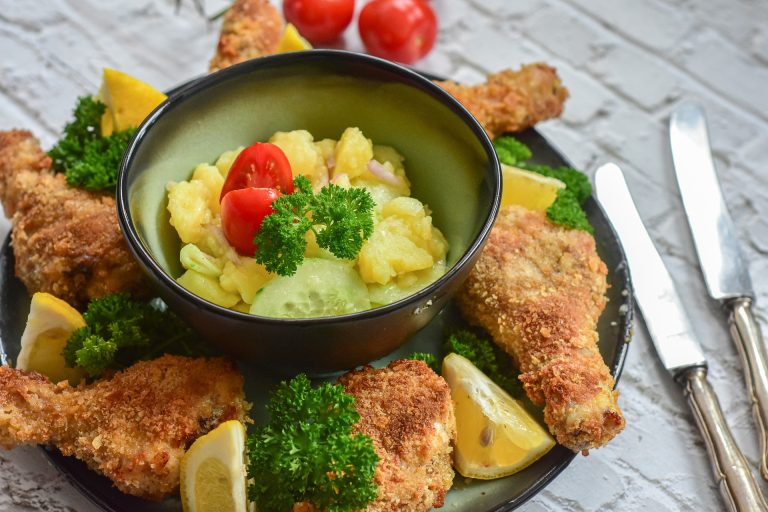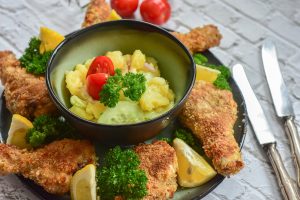 Some Tips to Follow to Get The Best Chicken Fries
Here are some tips you can follow to make your fries simple,
The temperature is always customizable. We mean, anyone can fry their fries a little bit longer or shorter preferred to their tastebud. If you want to have more crispiness, try 10 minutes and if you need less you can go for 8 minutes.

Always check the manual list that comes with your frozen fries as well as the air fryer. Some brands do have special recommendations about using their product hence make sure you follow that.

Never cook with bare hands as it can cause danger. Always use gloves to protect your hands.
Frequently Asked Questions
How do you know when the chicken fries are done?
Your chicken fries will be done at 400 degrees for 8-10 minutes. If the fries become brown or golden, you'll know they're ready. Still, take 1 from the fryer and taste it if it's cooked to your own preference.
Why aren't my chicken fries crispy?
If you don't preheat there is a chance your fries won't come out crispy. Also, if you cook them in very high heat or low heat, they won't be crunchy to eat.
Should you oil chicken skin?
It actually depends on you. You can put some oil on the chicken skin or else only spraying the oil on the fryer basket is enough.
The Bottom Line
That's all about how long to cook chicken fries in air fryer. We're sure now you know the ingredients including the recipe and some essential tips. If you follow everything in this article, your fries are going to be a bomb!
Trust us!